You are currently browsing the category archive for the 'culcha' category.
One set of Elsa's godparents are the excellent Q and G.
They are Jewish, and to my great delight they are taking their godparent role quite seriously and exposing Elsa to the Jewish religion and culture.  (J and S (Kris's kiddos) are actually half Jewish, so we'll have plenty of reason to continue this wonderful tradition.)
So, this week we went to their house after dinner one night for a lighting of the Hanukah candles and a (very brief) story about the oil lasting for 8 days…  pretty sure little of it sunk in (except the part of the evening when there were cookies shaped like dreidels).  But it was the first of – I hope – many opportunities.
Today's post is dedicated to Katherine Sweetman, an artist in San Diego who has the cojones to tell it like it is.
Talk about speaking truth to Power!
Check out the story here – it's awesome and (I hope) will inspire you to go out on a limb once on a while to do the right thing.
I am a San Franciscan.  Yes, I was born over the bridge in Marin county, and live there today. But 4 generations of my family, on both sides, are from San Francisco. And I feel like a San Franciscan still.
I lived in San Francisco during law school and for years afterward, in various neighborhoods and with varying degrees of success.  (Some places, like the apartment I shared with my sister and my friend Helga that my father fondly referred to as "the dump", were not the nicest.   But others – like the super-groovy house on the deadend alley in the Mission district – rocked.   True, the attic flooded and the ceiling fell in during an epic storm on New Year's Eve… but then again we got to have about a dozen firefighters over as a result.  I say that was a score.)
Being from San Francisco carries with it a certain world view.  We like to think of ourselves here as enlightened and open and tolerant people.  But of course the truth is we have our own skewed perspective of things, which is not really all that enlightened at all, because if you don't agree with it, well then, you must be some kind of idiot.
Somehow, San Franciscans don't get the irony of that.
Anyway, I just came across this map, which does a bangup job of displaying what the average San Franciscan thinks when he or she looks at the world.  It may not be right according to the rest of the population, but it's funny.
[click to embiggen]
this, my friends, is powerful shit.
IMHO, it's required viewing if you have a daughter:
My back is killing me from the old mattresses on those beds.  The shower is a trickle, and hits me at about belly-button height.  Forget clean hair.  The food is your basic bland cafeteria food (Q: for how many consecutive meals can you serve the same baked beans? A: four).   We come home exhausted. For me – the uber-introvert – it is a whole lot of togetherness and social interaction, which taxes me even though I like it.  For Elsa – the mega-extravert – it is heaven, but it is also sensory overload and she tends to melt down afterward.
But Ethiopian Heritage Camp is priceless, and I intend to bring Elsa every year until she is, oh, 30.
We get to hang out with families like ours.  Nobody asks stupid questions like whether I'm trying to be Angelina Jolie.  We get to soak up Ethiopian music, dancing, language, coffee ceremonies, and – on the last night – awesome Ethiopian food.  I get to bond with parents who have gone through a lot of the same stuff, and who have similar interests and priorities.  I learn a lot from them.
We get to relax, dance, sing, attend lectures, run around on the grass, eat ice cream, and remember how important it is to be – and stay – connected to the place where our children come from.
This year, we heard stories from young adults, adopted into the US as children, who had recently returned to Ethiopia to find their birth families.  Some had happy stories – others did not.  They also talked about what it was like to grow up apart from their home, their culture, a big part of themselves. Tough stuff – but so valuable to hear.
Our kids learned some traditional games – a hilarious Ethiopian version of duck, duck, goose, for one thing – and music and dances.  They got to hang out with other kids who looked like them, who have similar stories.  This isn't even in Elsa's consciousness yet, but it will be – and when the hard stuff does dawn on her, and she has tough questions and feels adrift, I want her to have longstanding connections with these friends from camp.  I want her to know she is not alone.
The pictures below don't show any of the activities, but I loved this man.
I don't even know his name – he was one of the Habesha adults who was just there, hanging out at camp.  Elsa and Ephraim stormed onto the court when they saw him shooting hoops and waiting for his friends.

He just stopped what he was doing and totally focused on them and played with them.  He could not have been any sweeter or more patient.
This is pretty much what all the Ethiopians who come to camp are like – they are present, attentive, lovely, and so very generous in giving of themselves to the little ones.
We are so lucky to have them.
Earlier this week, I had the extreme pleasure of lunch with the lovely and talented Suzanne.  During our meal, the topic turned to Mr. Anthony Bordain.
Unlike Suzanne, who could not give a rat's ass, I have a big ol' crush on Tony.  He's just such a culinary badass, swears like a sailor, and he doesn't care at ALL what you think of him.  Which I find terribly attractive.
Seriously, though, have you ever seen his show, No Reservations, or read Kitchen Confidential (or his other books like Bone in the Throat,  The Nasty Bits)?
Sexy.
Anyway, he has a new book out, Medium Raw, and is doing some kind of restaurant/book signing tour this summer.  And, on his swing through the SF Bay Area, a few lucky people get to eat WITH him at a local restaurant called Left Bank – the spot where Suzanne and I were eating lunch that day.
And check out this sign that was posted in the bar- see this?  It is SOLD OUT.
But I am going.
I am going as the guest of my beautiful and amazing friend Jennie, who is a fellow foodie Tony freak, so we can geek out and moon and swan over Tony like complete idiots.   Jennie planned ahead and snagged tickets months ago.
Suzanne, I'm glad you won't be fighting me for Tony.   Jennie, you are the best, even though I'm prepared to elbow you into the foie gras if necessary to get close to him.  And Tony, I'd do you in a New York minute.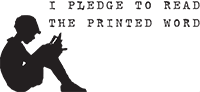 As I have mentioned here and there, one of the more surprising casualties of my newly-full life is reading.
I used to read a LOT.  I read quickly, and I could easily go through a couple of books a week.
Since I've become a mom, I haven't been able to figure out how to do it.  I had no idea reading would become such a struggle.  The evenings I spend with Elsa.  Then, when she's finally down for the night I am either (A) running around doing laundry/dishes/bills/picking the lint from my toenails…  all the non-glamorous essentials to life, or (B) too flipping exhausted to do (A), which means I sit, catatonic, on the sofa and watch TV for a bit, or veg out reading the interwebs, or I just haul my sorry ass to bed.
So, my reading time has taken a beating.  I do miss it.
I have an enormous pile of books to be read on my bedside table.  And I do mean enormous – it may topple with the slightest seismic movement so really it should be considered some kind of hazard.  I even have a chapter from a work-in-progress kindly given to me to read by a good friend and I'm am mortified to admit that I haven't even glanced at it.
I want to spend a little more time with my old and neglected friend, the printed word.   Conveniently, today I ran across this little tidbit of serendipity: Read The Printed Word.
I'm going to add this button to my sidebar to remind me to get off the damn computer already and pick up a book.